Dear partners,

We are delighted to announce that another of our goals has been achieved!

Introducing you Resilient Seated Gate Valve Smooth End. Accessible from DN50-DN300 and PN10/PN16.

Some of its advantages are: designed and built to widely recognized international standards, fixed, integral wedge nut prevents vibration and ensures durability, completely free and full bore, self cleaning & low pressure loss, low operating torque and so on.
For more information and additional features, please do not hesitate to contact us.

Thank you for trusting us! Together we manage to pursue our goals!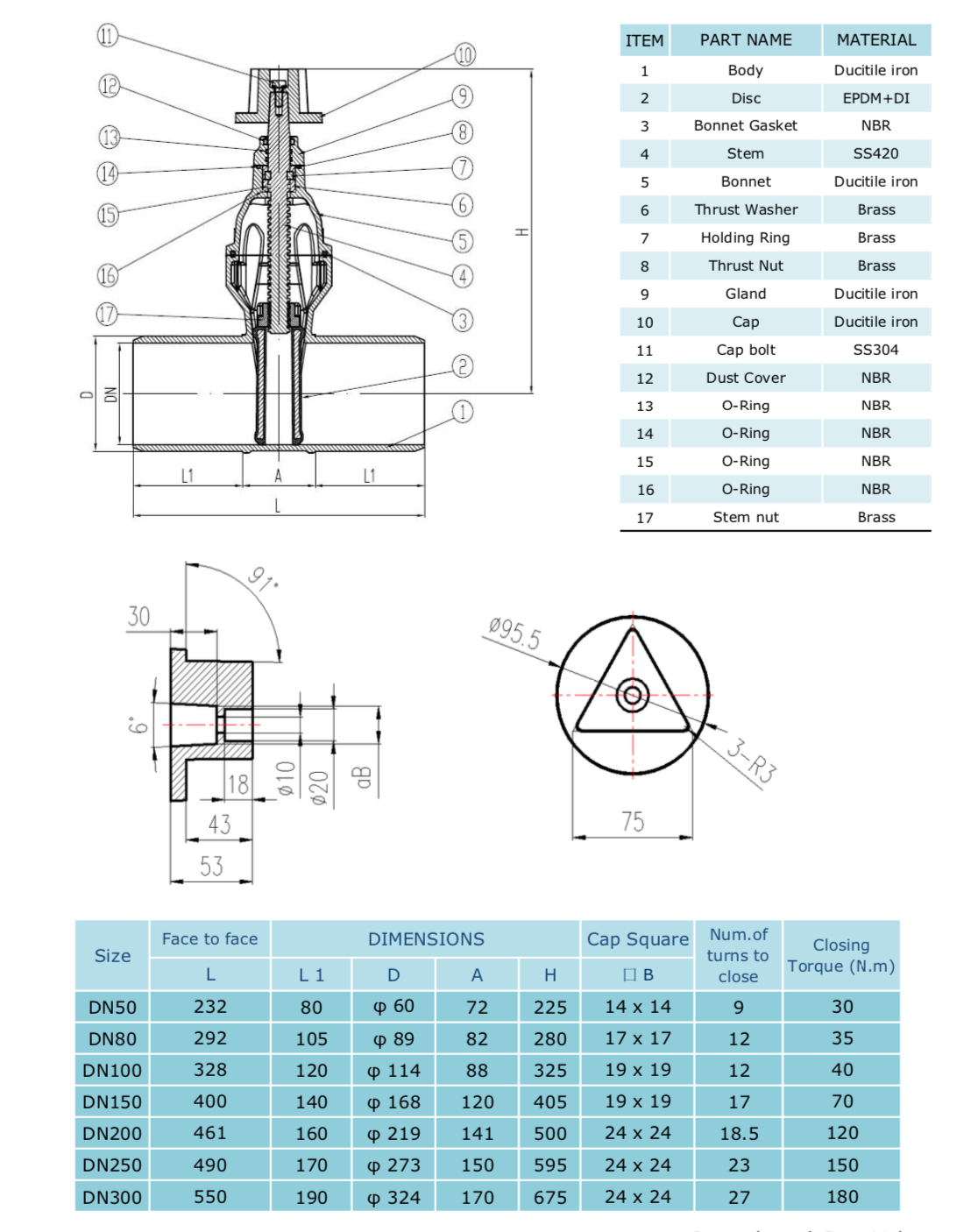 We valve you!